Rikki's Birthday
Rikki's 19th birthday was last Wednesday. The Saturday before we celebrated. We made drinks then went on another one of our adventures on the town. Want to see?
Adrianne, Me, & Rikki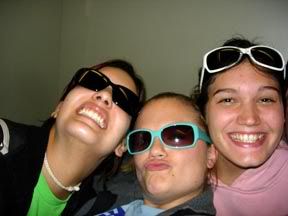 I was trying to slide down this railing and failed miserably as you can see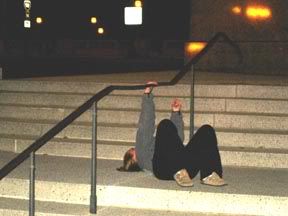 Rikki & Me being America's Next Top Models. Oh Tyra...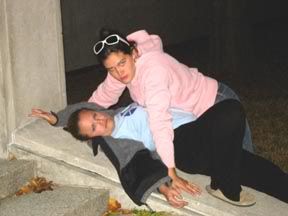 We found these very amusing leaves...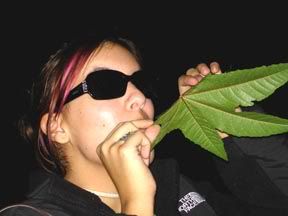 We found a lonely traffic cone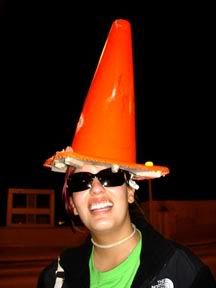 Nate doesn't want to fight me!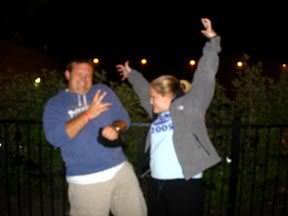 Look! I found a squash!